Lodge Events & News
November Message from Exalted Ruler Dan Enright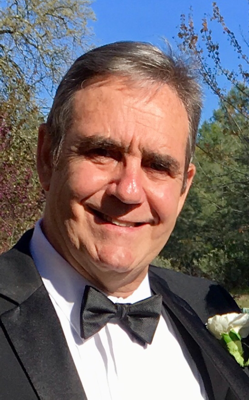 Our Lodge members are creating a difference at the Lodge. Have you been to the Lodge lately? Have you noticed anything different? Members are attending the Tuesday Lodge meeting and several items have been brought to the floor for a call to action for change. Many of the items were voted on and approved by the Floor. Items are highlighted in this gazette.
I am most pleased with the call to have a "new member recognition night" to be held once a quarter. We will recognize those who joined after April 1st 2018 as new members, this will provide an opportunity for many of you to meet and socialize with them. We have a diverse group of skillful and caring new members who want to bring their talents and time to support our Lodge.
Did you miss the last few Wednesday dinners "Pot Luck Night"? If you did, you missed Armour Edward's homemade cheese and chicken enchiladas and surprise dishes. They were such a hit we asked Armour if he could bring some on Taco night to share so others may have the opportunity to taste his incredible enchiladas. We asked Armour if he would be willing to provide a special dinner item of his choice going forward. I can attest his meals are incredibly delicious and I cannot wait to see what he brings next Wednesday!
I would like to extend a huge thank you to the Board for approving a "Lodge spruce-up". Loyal knight Kathy Lopez did not waste any time to act. She reorganized the bulletin board so information and news is more visible and displayed by category: Our Lodge, District, and Grand Lodge. She is also working on other ways we can communicate Lodge activities and sign-up information for our members to access in a more easy and effective way to become informed and involved.
Carl Jeffery continues to successfully run our Lodge RV park to near capacity. He also has other ideas of how the Lodge can increase revenues. Thank you, Carl, for your outstanding service!
We welcome all member's input and suggestions for ways to enhance our Lodge, from a physical appearance to fun and lively social activities.
A special thank you to Ellie Wooten, Chairman of the Gang Awareness committee, for coordinating the Gang Awareness presentation. The presentation was put on by the County Sheriff's Department and was extremely informative.
Did you know the Vet-Stock BBQ fundraiser, to support the homeless Veterans at Elk Grove Lodge, was a total success? Placerville Elks Lodge placed 2nd out of 6 teams in the BBQ competition!!! Elk Grove came in 1st.
We have some fun and exciting events planned over the next few months and we surely would love to see you there enjoying and sharing in the comradery of the Lodge. Ellen and Carl Reppert are hosting the Halloween extravaganza pot luck on October 27th; wear your costume. There will be prizes!
Our Leading Knight Jack Warf has planned an extraordinary event to honor our Veterans on November 9th and I encourage you to attend. You will be happy you did. I cannot encourage you enough to check out the calendar on the last two pages where you can coordinate your own schedule to attend these great events.
Please note, as the weather continues to change Burn your own Steak, (1st Friday of the month) will be exchanged for a Prime Rib dinner. However, Friday Night Grill, Taco and Burger Bar as well as Pulled Pork nights will continue as planned. Food for everyone!
Looking to win? Don't forget to come to Bingo on the 1st Sunday of each month for an exciting time. Bingo continues to draw a number of serious, fun loving players! Jenga, coordinated by John and Darla Quaresma, is a fun and exciting evening for all to enjoy. The proceeds are given to the Piggy bank/ Major Project. We appreciate the dedicated and committed Elk volunteers.
Want to get involved, but don't know how? Contact a Committee Chair who would be delighted to welcome you. Their name and contact information is listed in this Gazette. Do you have a trade or skill you would like to use? We are always looking for all professional skilled volunteers. Please call Cathy Walker to put your name on a resource list. 530-672- 9120.
We are extremely grateful to all our Lodge Volunteers!!
Fraternally, Dan Enright
Exalted Ruler, Placerville Elks Lodge #1712