Lodge Events & News
July Message from Exalted Ruler Dan Enright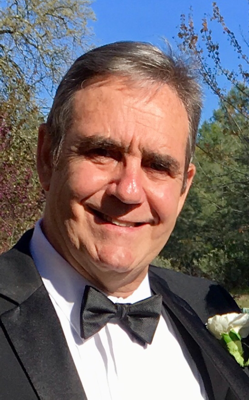 I hope you are all well and enjoying your summer.  As the new Exalted Ruler, I want to welcome and encourage you to come to the Lodge, participate and enjoy all the Elks have to offer.
We have a Lodge that has many talented people who are excited and want to mentor our new members and make the 150-year tradition of the Elks continue long into the future.
There is so much to do at the Lodge, important fundraising for our worthy charitable causes, which include, but not limited to Veterans and Children.  Did you know the California/Hawaii Elks Association (CHEA) raised 3.5 million dollars for our Major Project (Purple Pig)?  Just think how much the Elks raised as a Nation!
There are many rewarding ways to participate and help out your Lodge.  You may be getting a call from a contact at our Lodge to welcome, talk to you about your interests and to let you know of our upcoming events.  Please make sure to read your Gazette, it is full of information.  If you have not received one, please call the Lodge at (530) 672-9120
My wife and I will be hosting the Country Western Hoedown on Friday, June 22nd and are planning a fantastic time.  We hope you will come to the next dinner dance and other events happening in the near future. The Luau Dinner Dance is July 20th hosted by our new member Mark Buscaglia and his wife, Charlene, July 24th is the Visitation of the North Central District Association Vice President, Robert Samaniego, on August 24th we are hosting the Hot August Nights Dinner Dance, the Harvest Ball is September 21st and the Oktoberfest Dinner Dance is October 19th just to name a few.  This would be a good time to plan your calendars.  We look forward to your participation at all these events and want to thank those who have been actively volunteering.  If you would like to volunteer to host one of these dinner dances or want to help in the kitchen or donate gifts for baskets or silent auction items, please call the Lodge or my wife, First Lady Elisa at (530) 417-5662 or me at (916) 502-4985.  
If you are on Social Media, please go on Facebook and "Like" our Placerville Elks 1712 page.  Placerville Elks Lodge No. 1712
One last item, I am planning a new member welcome gathering in the near future.  Date TBD.  Again, we look forward to meeting, welcoming, working, and socializing with you.  Remember our slogan, "Placerville Lodge is a place where old friends meet new friends."
Dan Enright, Exalted Ruler
Placerville Elks Lodge #1712
Installation of Officers - April 7
On Saturday, April 7, 2018 Placerville Lodge had the Installation of Officers Ceremony followed by dinner. The following is a short video of events before and after theceremony.