Lodge News
March Message from Exaulted Ruler Jack Cummings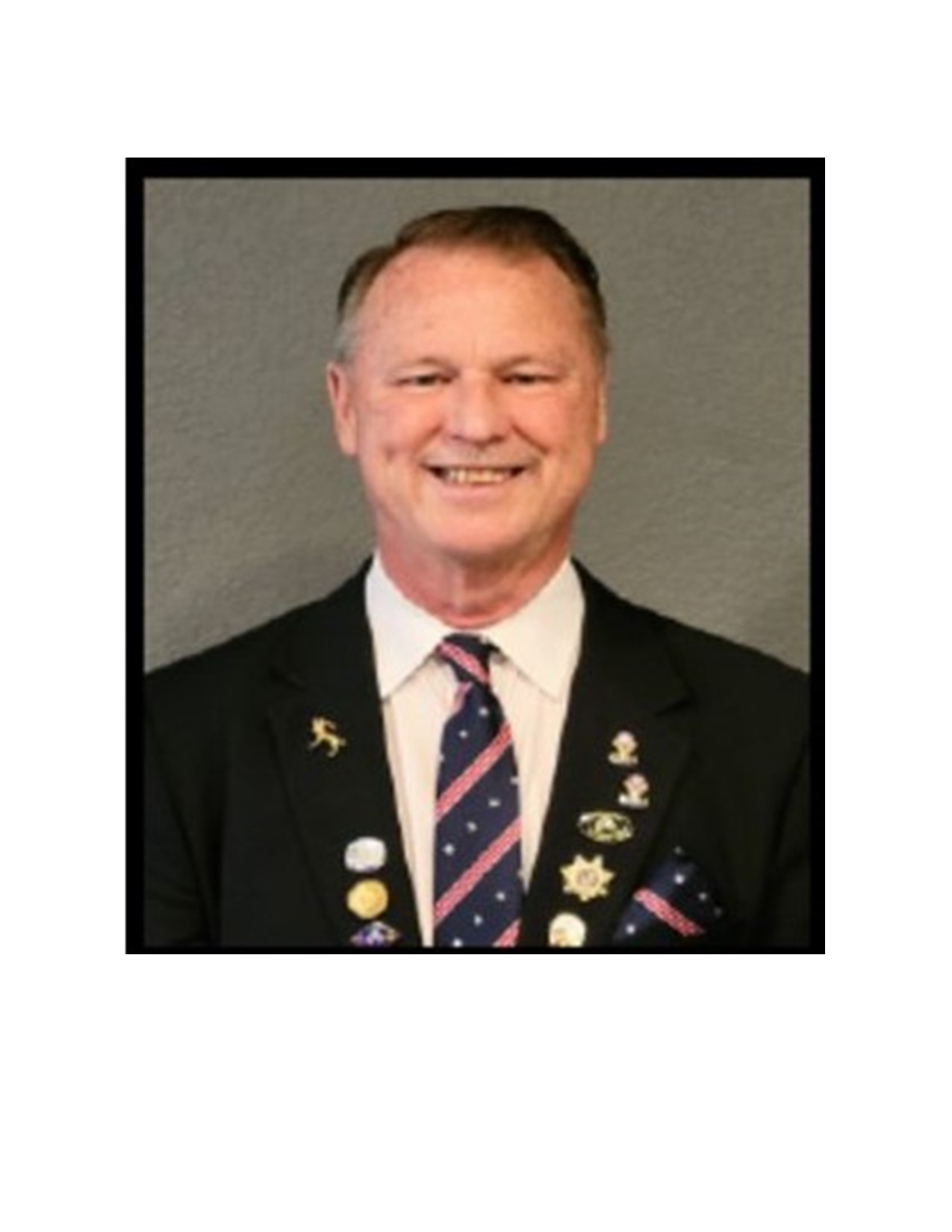 To My Placerville Elks Brothers and Sisters-
Another great month of Elk activities, and (thank goodness) members are continuing to find their way back to the Lodge! The Valentine & PER Recognition Dinner/Dance was a great time, and we were graced by the attendance of several PERs, including a few that we haven't seen in a while. Thanks to ALL the PERs who have stepped up over the years to lead the progress of this great Lodge of Elks! As advertised, the Americanism Awards Dinner was amazing! The essays written and read by these 5th through 8th grade students (on the topic "What Does it Mean to Love Your Country?") were truly inspiring. In addition, we were pleased to hear that this year, Placerville Lodge had 4 of the 6 winning essays at the District competition! Those essays will be sent to compete at the State level. Impressive!
Per the Statutes, we've elected officers for the coming Elks year that begins in April. I want to thank each of the members who have accepted the challenge of leading this great organization, and special thanks to Exalted Ruler-Elect Clyde Creel. The Officer Installation is scheduled for March 26th. We will all be here to assist each of you in continuing the Lodge's important work in our community.
Please check your March calendar for all the great opportunities to come on down to the Lodge, including the ER Recognition Dinner on the 11th, the St. Patrick"s Dinner/Dance on the 18th, plus burgers, pasta, breakfast, bingo and social night.
This is my last article as Exalted Ruler, and I am truly humbled by the experience of leading this amazing Lodge. Despite the ongoing pandemic (winding down, we hope), we have accomplished so much this past year, including reaching our ENF per capita goal and awarding several grants to deserving local charities. Perhaps just as important, we tirelessly worked to reopen and reenergize this Lodge by recruiting new members and reminding existing members of the good times to be had, and the good work to be done. Attendance is up, and new members are finding their way in. You should too.
My love and gratitude to my amazing first lady, Monica, as I could not have done any of this without her. I also can't leave without once again thanking all the dedicated members who volunteer for so many tasks and responsibilities around the Lodge- from serving on committees to volunteering as officers to helping with the kitchen, bar, Lodge or grounds- I am forever grateful for your hard work and dedication to this Lodge and the important work it continues to do. God bless each of you.
See you around the Lodge...
Jack Cummings, Exalted Ruler
Flag Day Ceremony at Elks Placerville Lodge, 2021
ER Jack Cummings conducted a patriotic and moving ceremony with our Flag as the star of the show. Arlen Docktor narrated the history of our Flag and Larry Berger delivered the response.
We also had Gewn Reed to recite her popular cowboy poem. The Boy Scouts of Troop #117 did an outstanding job and they were inspiring.
We thank everyone who helped to make this a very special day.
(Click on image to enlarge)
Upcoming March Lodge Events
Volunteer Recognition Dinner
Again this year the lodge would like to show appreciation for the many volunteers for the year. On Friday, March 11th the lodge will hold the Volunteer Appreciation Dinner.
Social 5:00pm and Dinner 6pm Cost is $10 per person. Volunteers dinner will be FREE
Please call the lodge for reservations. 530 672-9120.
St. Patrick's Dinner and Dance
On Friday, March 18 the lodge will host the Annual St. Patrick's Dinner and Dance. Of course the menu will be Corned beef and cabbage with al the fixin's. A great and fun filled evening with dance music provided by DJ Norm.
Social 5:00pm and Dinner 6pm Cost is $20 per person.
Please call the lodge for reservations. 530 672-9120.
Installation Of Officers 2022-2023
Saturday, March 26, 2022 will be the INSTALLATION OF OFFICERS CEREMONY AND DINNER. Please come on down to the lodge to support and welcome in your new lodge officers for the upcoming year.
Social will begain at 4pm, installation at 5pm and dinner to follow. Cost is $18 per person.
Please call the lodge for reservations by March 224th. . 530 672-9120.