Lodge Events & News
January 2019 Message from Exalted Ruler Dan Enright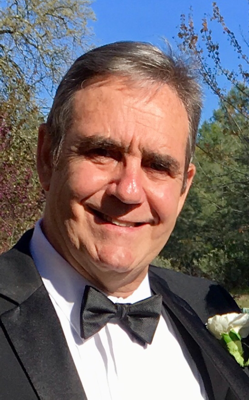 HAPPY NEW YEAR!
Our Lodge members are the true hallmark of "Elks Care Elks Share"
There are so many thoughtful and considerate Lodge members who have reached out to our youth, veterans, and less fortunate throughout the year. It truly is remarkable, the unselfishness, magnitude and impact Elks have in the world we live in today.
Some recent examples are: The Santa's breakfast for foster children held on December 1st; the Elks Memorial Service on December 2nd to honor the lives and contributions of our dearly departed Brother and Sisters, which truly exemplifies "Elks are never forgotten, never forsaken"; the Emblem club hosting the "Elk Kids" Christmas party on the 15th; the amazing Elks National Foundation (ENF) Hoop Shoot Competition directed by John Brideson; and the recognition of the Boy Scouts, who achieved "Eagle Scout" status on the 30th.
I want to thank all those who have given to our Lodge for their effort, sweat, and passion of service. This includes the Bar staff, Kitchen staff, all Committee members, Gazette producer, the Officers and Board members. Lastly and most importantly to our members who participate in both deed and action.
I would be remiss not to mention those that monetarily donate to the Lodge's needs and functions. Your generosity is greatly appreciated and our gratitude cannot be expressed in words.
I want to wish each and every one of you a healthy, blessed and safe New Year.
We are extremely grateful to all our
Lodge Volunteers!!
Fraternally,
Dan Enright
Exalted Ruler - Placerville Elks Lodge #1712
Lodge Events
Upcoming Crab Feed Fund Raiser For the Lodge
GET YOUR TICKETS NOW
For the upcoming crab feed dinner. On Saturday January 26, 2019 the Placerville ELks PER Association will host its annual crab feed dinner. Seating is limited and always a sell out so get your tickets early. Come join with your fellow members and help support the lodge. It is always a great time.
Valentines & PER Recognition Dinner Dance
On Friday, February 8, 2019 Dan and Elisa Enright will be hosting a wonderful Sweetheart Dinner/Dance and PER Recognition event. Call the lodge or sign up on the event boards to make your reservation.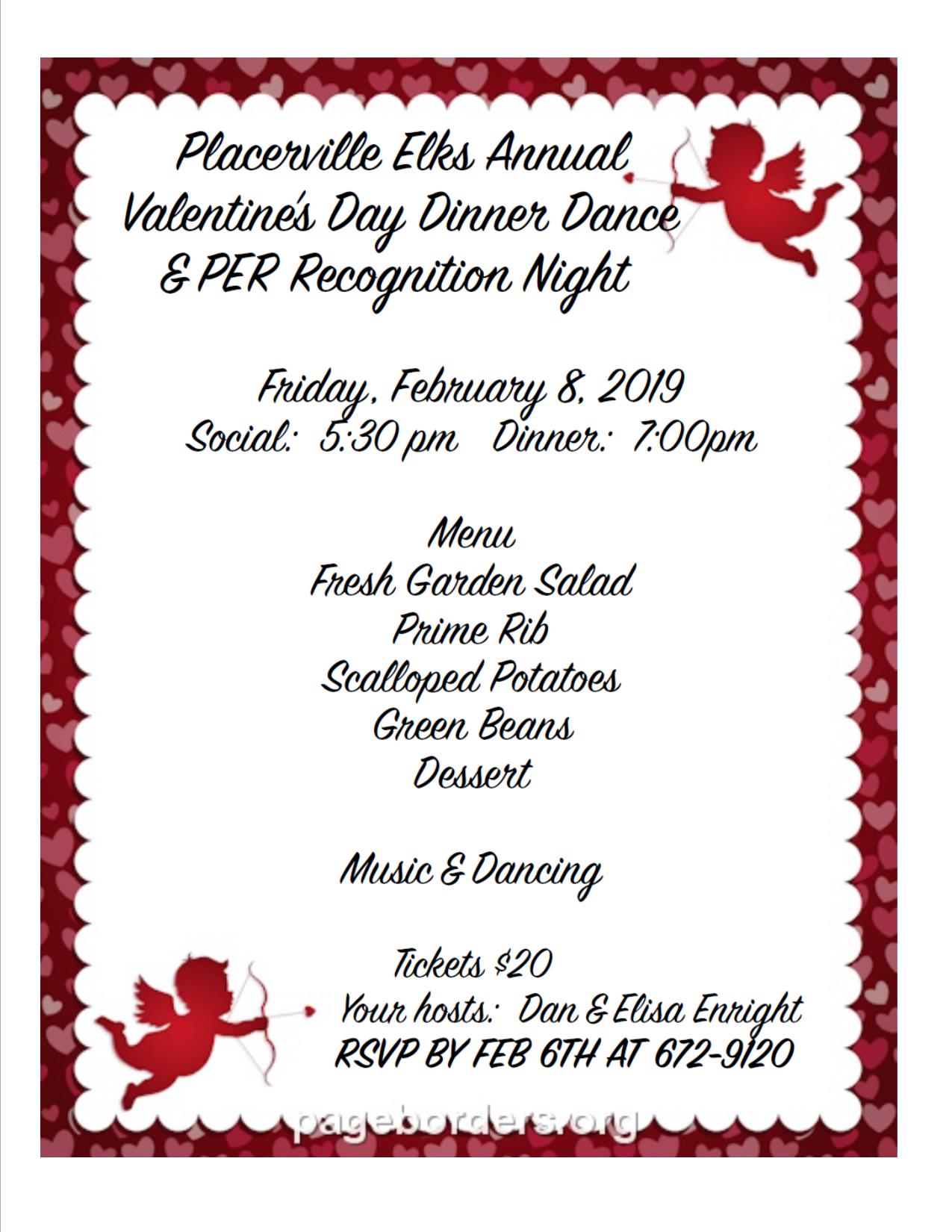 Americanism Awards & Reccognition Dinner
On Thursday, February 21, 2019 The Americanism Committee will host it's annual Awards dinner for the for the winners of this years essay contest. Please come help support this popular community event.