Lodge News
May 2019 Message from ER Jack Warf
I have officially assumed the role as Exalted Ruler. I want to take the time to express my gratitude and share my excitement for the future of Placerville Lodge 1712. I am honored by our members to have been entrusted the responsibility of leading our lodge to a prosperous, eventful and memorable year. I believe deeply in our mission statement to engage, empower and connect Elks to our community. We will do this through exhibiting our cornerstone principles of Charity, Justice, Brotherly Love and Fidelity.
The opportunity to lead such a promising organization is one which I wholeheartedly embrace. My interactions thus far with the Elks Board, our Officers and volunteers reveal we have a highly committed team, in which I have tremendous confidence.
Under my Leadership, our officers and members will focus on: Cultivating new memberships, looking at innovative ways to bring our members into the lodge to participate in fun events, and focus on the delivery of great contributions to worthy causes in our community.
We are looking at changing our office hours to be more efficient and still service our membership.
So, stay tuned, more to come. If we are truly caring about our members, compassionate, understanding, non-judgmental, and generally grateful, we will succeed and be forgiven for whatever inevitable mistakes we make.
I would like to thank PER Dan Enright for his service and support in my transition as E.R., and I would like to thank all of our Officers for stepping up to help make a difference this year and all of our volunteers who are the life-blood in the success of everything we do.
If you have suggestions, or want to get involved, please see me…
Jack Warf, Exalted Ruler Placerville Elks Lodge #1712
March 2019 Installation of Officers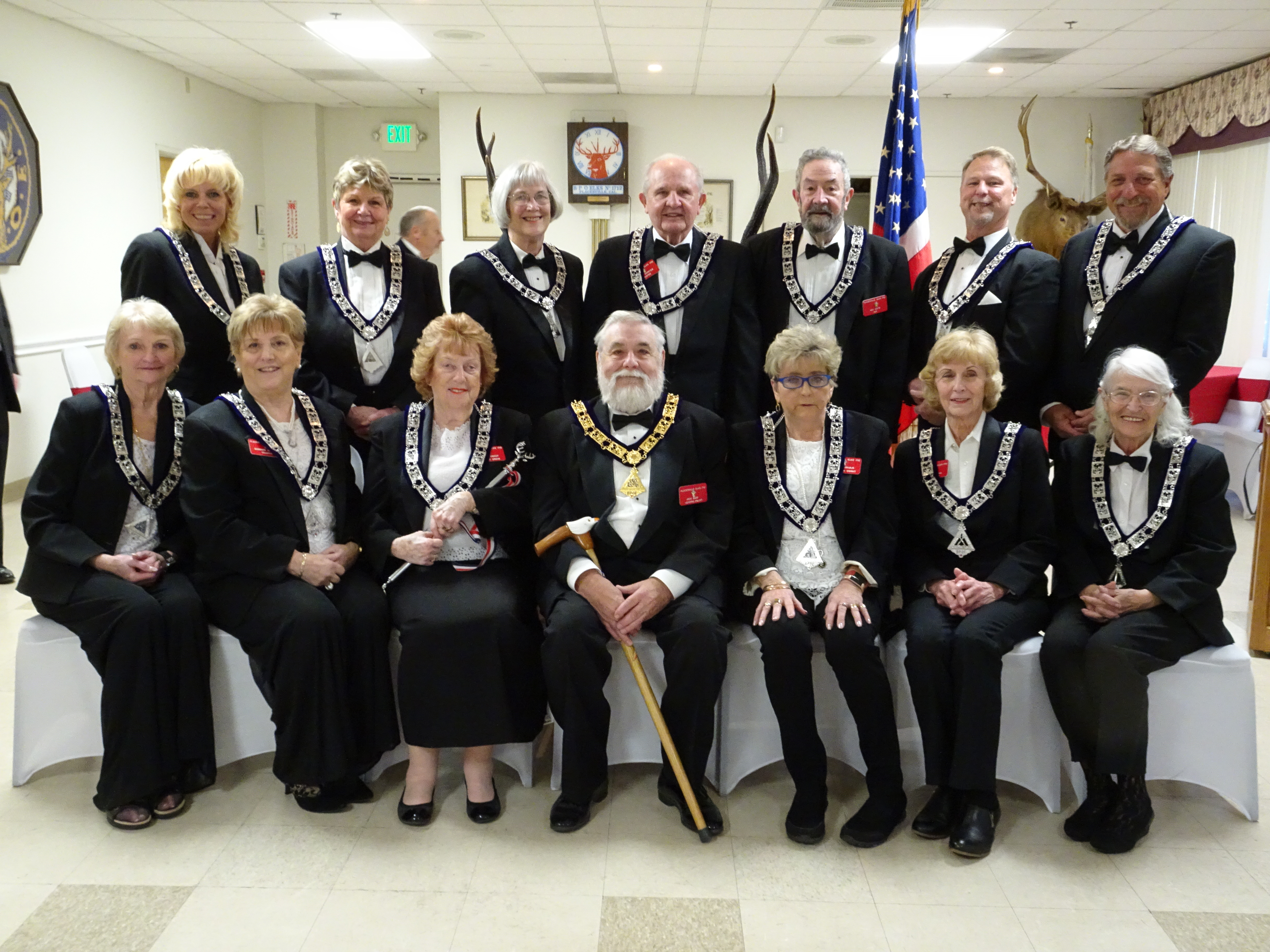 On March 30, 2019 Placerville Elks Lodge 1712 held its annual Installation of Officers for the 2019/2020 year. The group of talented and dedicated individuals are eager to assume the roles, responsibilites and duties of their office. Many thanks to all who attended and participated in this wonderful event.




Lodge Events
Revolution Beat Concert, June 14th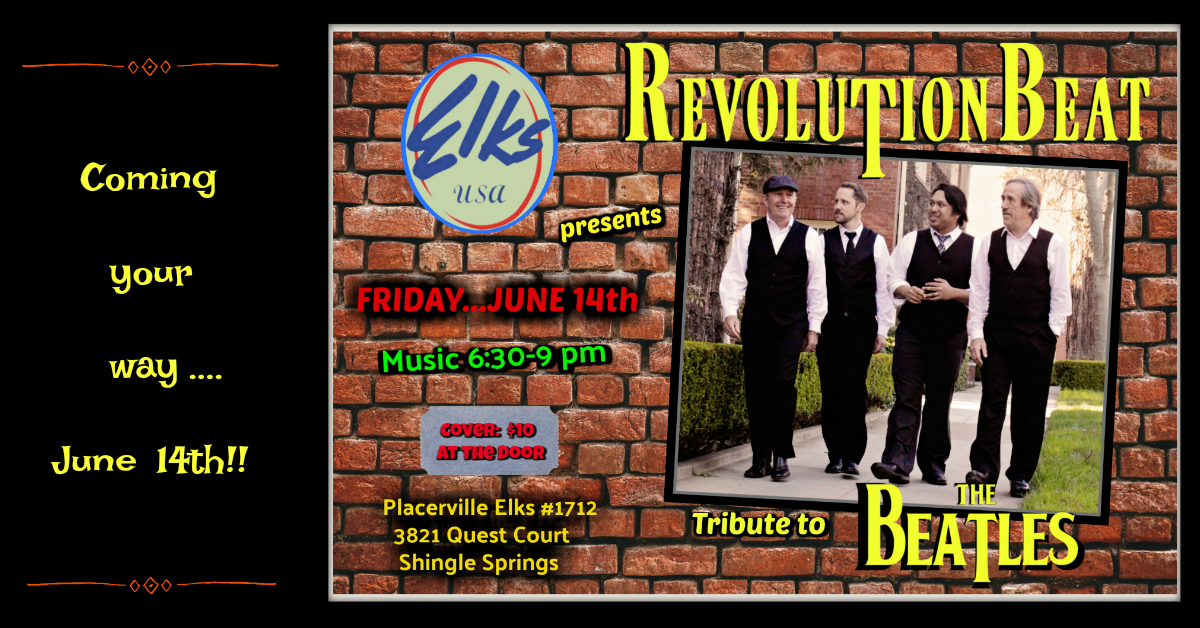 Come to the lodge and enjoy our 2nd concert of the season. A tribute to the Beatles by the Revolution Beat Band on Friday June 14th. Concert will be from 6:30 to 9PM and will have a $10 cover charge. You can also enjoy our regular Friday Night Grill Burger Bar served from 5-7PM for the nominal charge of $5. The Bar will also be open for your enjoyment. What an evening, come and Enjoy.
Western Hoe Down Rib Feed, July 27th
Hitch up your wagon and get youself and your guests to lodge and enjoy some of the best Rib cookin you have ever tasted. For $15 per person you get Jack's Famous BBQ Ribs, beans, coleslaw, dinner rolls and desert. Later on dancin music will be provided by "Random Strangers" for your evening entertainment. Social Hour is at 5pm, Dinner at 6pm with dancing music to follow till 10pm. Hurry and call the lodge to sign up as space is limited. 672-9120 by July 26th.